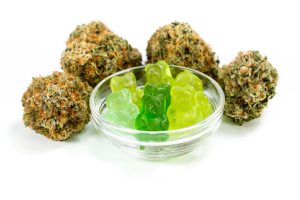 Since opening our doors in early 2022, Bud Barn, located in Winchendon, MA, is developing a reputation as one of the premier dispensaries in the state. We've got all your recreational needs taken care of, with a hand-curated menu to satisfy any cannabis consumer. Our wide variety of recreational cannabis products, knowledge, and experience help you find the perfect product for your needs.
Bud Barn offers recreational cannabis products, including flowers, edibles, concentrates, and more for even the most discerning customer. Our carefully selected menu includes a variety of products, all of which vary in price but always provide the customer with a great value. Our edibles, including gummies, chocolates, concentrates, and more are top-notch and guarantee that Bud Barn is the perfect place to find your new favorite cannabis product.
Bud Barn's recreational cannabis can leave you feeling rejuvenated. A few of the leading benefits of cannabis include:
Relaxation
Stress reduction
Lower anxiety
Pain relief
No matter your reason for choosing cannabis, Bud Barn can help you have an enjoyable experience. So whether you're looking to relax and unwind after a long day or looking for an adventure, Bud Barn has high-end recreational cannabis, that you can trust. Our commitment to quality starts with our experienced and knowledgeable staff. We are passionate about delivering high-quality products, education, and retail experiences to our customers. This advocacy for cannabis education empowers our customers to understand and enjoy cannabis safely.
When it comes to finding top-quality recreational cannabis, Bud Barn is the only dispensary you need. We have a wide selection of cannabis products and a knowledgeable staff that is passionate about helping our customers find the perfect product for their needs.